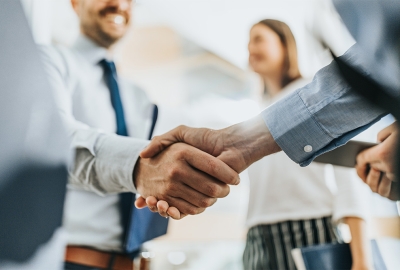 Rich May Client Definitive Healthcare Acquires Monocl
Congratulations to Rich May client Definitive Healthcare on its recent acquisition of the data intelligence platform Monocl. By adding Monocl, Definitive bolsters its already robust portfolio of healthcare market data solutions. Monocl provides detailed professional profiles to help companies identify and engage with industry experts within the disease categories their drugs or therapies address.  Jason Krantz, CEO of Definitive Healthcare, applauded the acquisition, adding: "Our combined offering will expand the value of the Definitive solution set by enabling our clients to research and engage prominent experts to advance drug and therapy research and go-to-market strategies."
A Rich May team including Scott Stokes, Bob Tedesco, Arvid von Taube, and Matthew Sweet assisted Definitive Healthcare with the negotiation and completion of the transaction.
For more information on the acquisition, Click Here.
About Definitive Healthcare
Definitive Healthcare is the most comprehensive and accurate source for data insights and analytics on the healthcare provider and influencer market. Its product suite provides the most comprehensive and highest quality data available anywhere on 8,800 hospitals and IDNs; 135,000 physician groups; 1.7 million physicians, nurses, and allied health professionals; 11,000 ambulatory surgery centers; 15,800 imaging centers; 85,500 long-term care facilities; 40,000 clinics; 1,800 ACOs and HIEs; 5.7 billion medical commercial claims covering 315 million patient lives, and insights on millions of Key Opinion Leaders in life sciences and healthcare. The company's data provides its 2,500 clients with the analytics and insight needed to effectively segment and research the healthcare provider market. Definitive Healthcare is backed by 22C Capital, Advent International, and Spectrum Equity. For more information, visit www.definitivehc.com.