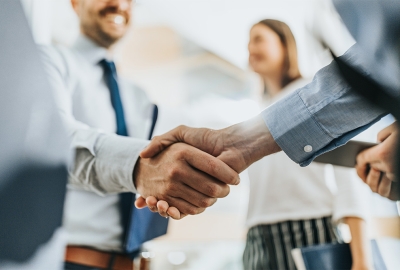 Rich May Client Definitive Healthcare Acquires HIMSS Analytics
Rich May congratulates client Definitive Healthcare on its acquisition of HIMSS Analytics.
HIMSS is a world-class provider of predictive models and assessment tools for data analytics. Definitive Healthcare will immediately integrate these tools to bolster its industry-leading healthcare market intelligence platform. Jason Krantz, CEO of Definitive Healthcare, expressed his enthusiasm for the acquisition, referring to the tools developed by HIMSS as "strong change agents during a pivotal time in healthcare."
A Rich May team led by Scott Stokes and Arvid von Taube assisted Definitive Healthcare with the negotiation and completion of the transaction.
For more information about the acquisition, click here.
About Definitive Healthcare
Definitive Healthcare is the leading provider of data and intelligence on hospitals, physicians and other healthcare providers. Its product suite provides the most comprehensive and highest quality data available anywhere on 7,700 hospitals; 995 IDNs; 200,000 physician groups; 1.6 million physicians; 10,000 ambulatory surgery centers; 14,000 imaging centers; 86,000 long-term care facilities; 39,000 clinics; 1,400 ACOs and HIEs; and 900 Canadian hospitals. The company's data provides clients with the analytics and insight needed to effectively segment and research the healthcare provider market. Definitive Healthcare is backed by Spectrum Equity. For more information or to trial the service, visit www.definitivehc.com.