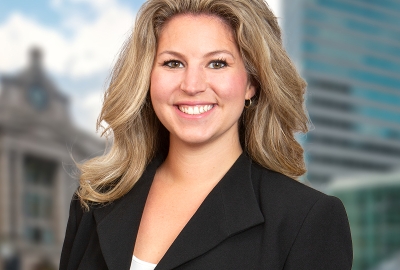 Ashley Berger Joins Rich May's Litigation & Dispute Resolution Group
Rich May P.C. is thrilled to welcome Ashley Berger to its litigation and dispute resolution practice group.
Ashley has successfully represented clients through all stages of litigation, mediation and trial. She has experience in all areas of civil litigation, including commercial, title insurance and employment litigation.
"Ashley is a fantastic addition to the litigation and employment law teams," said Employment Law Group and Litigation Group Co-Chair J. Allen Holland. "Her legal knowledge and skill are already apparent and her enthusiasm for her work is infectious."