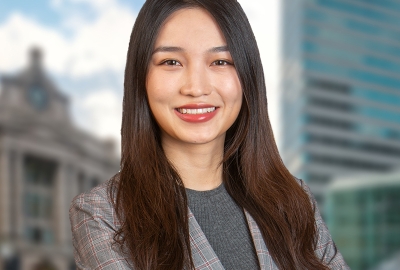 Yana Zheng Joins Rich May's Commercial Real Estate Group
Rich May is thrilled to welcome Yana Zheng to join its Real Estate practice group.
Yana has assisted clients in the acquisition, development, and sale of commercial real estate including condominiums, residential, and mixed-use developments. She has advised clients on business transactions, office leasing, private equity funding, start-ups, and licensing. She also assists clients with the creation, governance, and sale of corporations and LLCs. Yana also has experience related to issuing and receiving SBA loans, other business loans and in refinancing mortgages.
"We are thrilled to have Yana on our growing team of real estate attorneys," said Commercial Real Estate Co-Chair Howard Levin. "She has quickly demonstrated great potential as a professional and colleague."