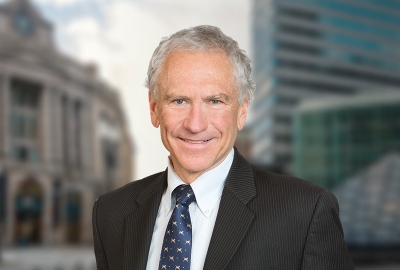 Rich May's Eric Krathwohl Re-elected to Northeast Energy and Commerce Association (NECA) Board of Directors
Eric J. Krathwohl, a Managing Director of Rich May, P.C., has been re-elected to the Northeast Energy and Commerce Association (NECA) Board of Directors.
2018 will be Mr. Krathwohl's thirteenth year serving on the Board. He formerly served as member of NECA's Executive Committee and is a former co-chair of the NECA Renewable Energy Committee. Mr. Krathwohl has also been re-elected co-chair of NECA's Committee on Retail Energy Markets. The Committee works to educate NECA members and the public on developments and issues in the evolving competitive retail energy marketplace.
Mr. Krathwohl's practice includes counseling and representing a variety of business enterprises, including utilities, energy marketers, end-use customers and enterprises developing renewable energy resources. His practice also involves transactional and regulatory matters in wholesale and retail gas and electric markets. Mr. Krathwohl also serves as a Mentor for emerging companies in the annual Clean Tech Open (an Energy Business Plan Competition) and was one of the founding members of the predecessor Ignite Clean Energy Business Plan Competition.
About NECA
NECA is a regional trade organization representing the electric power and natural gas industries, including energy suppliers and the service industries supporting energy companies. NECA supports public understanding of the benefits of cogeneration, small power production and other competitive and renewable electric generation resources. In addition, the organization sponsors forums to encourage public discussion of energy issues in the Northeastern United States. For more information, click here.