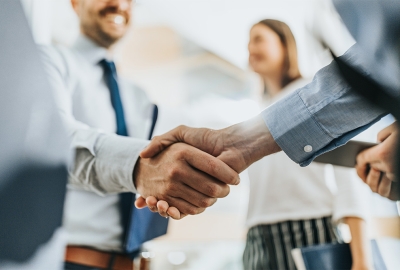 Rich May Client Valsoft Corporation Acquires VisiumKMS
Congratulations to Rich May client Valsoft Corporation on its acquisition of Rolls-Royce Controls & Data Services Inc., a leader in Quality, Health, Safety, and Environment ("QHSE") software. Following the acquisition, Rolls-Royce Controls and Data Services re-branded to VisiumKMS Inc. The Visium team brings over two decades of expertise to Valsoft, with web-based software solutions for quality control, operational optimization and risk management teams.
A Rich May team led by Scott Stokes assisted Valsoft in the negotiation and completion of the transaction.
Further information on the acquisition can be found here.
About Valsoft Corporation
Valsoft Corporation acquires and develops vertical market software companies through which each business can deliver the best mission-critical solutions for customers in their respective industry or niche. A key tenet of Valsoft's philosophy is to invest in well-established businesses and foster an entrepreneurial environment that molds companies into leaders in their respective industries. Unlike private equity and venture capital firms, Valsoft does not have a pre-defined investment horizon and looks to buy, hold and create value through long-term partnerships with existing management.