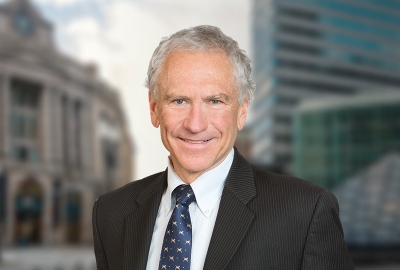 Attorney Eric Krathwohl Serves as Panelist for NAWC New England Spring Meeting
The National Association of Water Companies' (NAWC) New England Chapter Spring Meeting was held April 25-26, 2019 in New Castle, NH.
Rich May, P.C.'s Eric Krathwohl, Managing Director and Shareholder, spoke on a panel discussion with Lucretia Smith of the Maine Public Utilities Commission and Don Kreis of the New Hampshire Office of Consumer Advocate. The panel discussed Different Rate Making Techniques between some of New England States.
The New England Chapter of NAWC program represents multiple states within New England with different regulatory structures and programs. The organization focuses on regulatory and ratemaking issues facing members, and seeks to inform through regular conferences and chapter meetings. Bringing together issues and initiatives within the New England states as well as perspectives on regulatory practices, utility issues and trends from across the country, the NAWC's programs provide valuable educational opportunities for members as well as regulators, consumer advocates and staff.
For more information on the NAWC, click here.