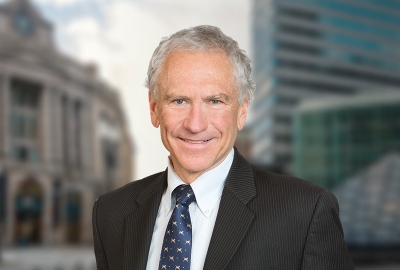 Attorney Eric Krathwohl Honored as SEBANE Member of the Year
Rich May, P.C.'s Eric Krathwohl, Managing Director and Shareholder, was honored as member of the year at the Solar Energy Business Association of New England's (SEBANE) second annual Summer Solstice Celebration for his "exemplary leadership and commitment to SEBANE in advancing the solar industry in Massachusetts."
As a member of the Board of Directors of SEBANE, Attorney Krathwohl is part of SEBANE's leadership team and provides critical assistance in legal, organizational efforts, as well as contributing to legislative, regulatory and solar policy advocacy activities.
SEBANE's second annual Summer Solstice Celebration was held on June 20, 2019 at The Gardens at Elm Bank at the Massachusetts Horticultural Society. The event featured perspectives from regulatory experts and solar industry professionals who spoke on the Massachusetts solar industry and future opportunities for growth in the year ahead. SEBANE also hosted their annual Industry Awards ceremony, honoring legislative and local leadership, and the program was followed by a networking reception in The Gardens.
SEBANE's mission is to protect and promote the New England solar industry through informed policy intervention, coalition building, and stakeholder education. Founded in 2001, SEBANE is the original business association of solar energy companies based or doing business in New England. Member companies of SEBANE represent all sectors of the solar value chain, including commercial and residential solar developers, installers, EPCs, manufacturers, distributors, service providers, and legal and financial consultants. Rich May, P.C.'s Eric Krathwohl, Managing Director and Shareholder, currently serves on SEBANE's Board of Directors. For more information on SEBANE, click here.