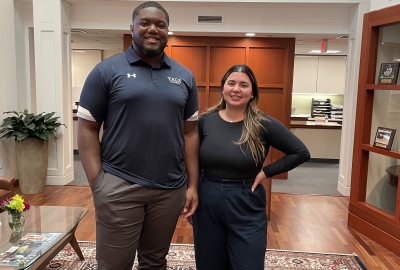 Rich May Welcomes Summer Associate and Summer Intern!
Rich May, P.C. is pleased to announce that Chabely Lopez has joined the Firm as its Summer Associate. Chabely has recently completed her second year at B.C. Law School. Ikenna Ugbaja has joined as a Summer Intern. Ikenna graduated from Belmont Hill School and just completed his sophomore year at Yale University and is interested in learning more about the legal profession. Welcome to Chabely and Ikenna!
© 2023 by Rich May, P.C. All rights reserved.