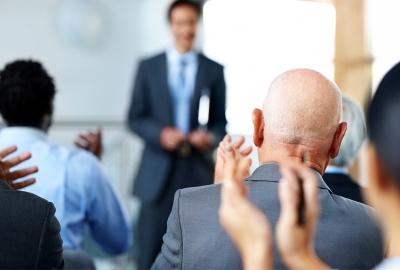 Rich May Client Definitive Healthcare Ranks Third in Boston Globe List of Best Places to Work in MA
Rich May congratulates its client Definitive Healthcare on being named among the top places to work in Massachusetts by the Boston Globe.
Out of 125 Massachusetts companies, the Globe ranked Definitive third on their Medium-sized Employers list. The rankings were based on employee responses to questions on topics such as management, job satisfaction, and company direction, among others. This is the first time that Definitive Healthcare has been included on the Globe's annual rankings.
Follow this link for the Globe's full rankings.
About Definitive Healthcare
Definitive Healthcare is the leading provider of data and intelligence on hospitals, physicians and other healthcare providers. Their product suite provides the most comprehensive and highest quality data available anywhere on over 8,700 hospitals and IDNs, 8,000 ambulatory surgery centers, 11,000 imaging centers, 40,000 long-term care facilities, 23,000 clinics, 1,500 ACOs and HIEs, 187,000 physician groups, 1.4 million physicians, and 900 Canadian hospitals. The Company's data provides clients with the analytics and insight needed to effectively segment and research the healthcare provider market. Definitive Healthcare is backed by Spectrum Equity.