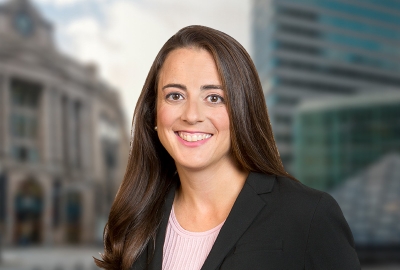 Rich May Attorney Danielle Justo Accepted into The Boston Club
The Boston Club has welcomed Rich May shareholder, Danielle Justo, into the organization. The Boston Club is a community of women executives and professionals that promotes the advancement of women to significant and visible leadership roles.
Founded in 1976 by a handful of women dedicated to diversifying leadership at Fortune 500 companies and beyond, The Boston Club has grown into one of the largest organizations for women executive and professional leaders in the Northeast. The Boston Club represents an impressive cross-section of industries and sectors, and encompasses top-tier corporate executives, entrepreneurs, attorneys, financial advisers, strategic marketing consultants, college presidents and nonprofit leaders. Members of The Boston Club must demonstrate substantial accomplishments in their fields, leadership in their communities, and support for other women in business. Together they represent a powerful range of skill, culture and perspective.
The Boston Club's mission is to impel the advancement of women to top leadership positions across all sectors of the economic landscape.