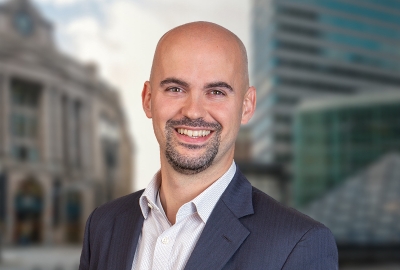 Attorney James B. Heffernan Named Co-Chair of Rich May's Commercial Real Estate Group
Rich May is pleased to announce that Attorney James B. Heffernan has been named a Co-Chair of the firm's Commercial Real Estate Group. Jim will be joining Attorney Danielle Justo, current Co-Chair of the group, to continue to develop and grow the Commercial Real Estate Group under their joint leadership.
Jim devotes his time to local, national, and international clients in all facets of commercial real estate, including purchase and sale agreements, condominium formation, obtaining state and local zoning/permitting approvals, liquor licensing and restaurants, leasing (landlord and tenant), joint venture development agreements, construction contracts, and commercial and private financing. Jim has also managed multi-million dollar real estate development projects, working with municipal governments, architects, general contractors, environmental consultants, brokers, and other crucial members of a real estate development project's ecosystem.
Outside of the firm, he has used his extensive experience of real estate and corporate transactions as a co-founder of his own real-estate development company, a part-time adjunct lecturer at Boston University's Questrom School of Business, and an active member of the Urban Land Institute Boston/New England District Council